sections
Catalyzing Groundbreaking Science
Throughout 2021, the AACR overcame the ongoing challenges of the COVID-19 pandemic, providing critical leadership to the cancer community and advancing a bold scientific agenda. In 2022, the AACR will continue to catalyze groundbreaking science in pursuit of its mission to prevent and cure all cancers.
Meeting the Challenge of Pediatric Cancer
Following a pandemic-related postponement in 2021, the AACR will take bold steps to improve the lives of pediatric, adolescent, and young adult patients with cancer in 2022. In 2020, under the leadership of 2019–2020 AACR President Elaine R. Mardis, PhD, FAACR (right), the frequency of the AACR Pediatric Cancer Conference Series was increased from a biennial event to an annual event. While the 2021 edition of the conference was postponed due to health and safety concerns, the series will resume with annual conferences in the fall of 2022.
The AACR will also advance the frontiers of pediatric cancer science in 2022 by hosting a Future of Cancer Research Innovation Summit on Pediatric, Adolescent, and Young Adult Oncology. The summit, which will be chaired by Dr. Mardis, will explore the current and future state of cancer in pediatric, adolescent, and young adult patients. The summit will also feature a unique collaboration between the AACR Pediatric Cancer Working Group and the AACR Chemistry in Cancer Research Working Group to accelerate progress in pediatric cancer drug development.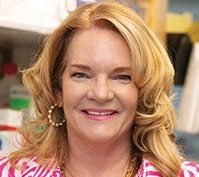 Supporting Emerging Areas of Research
Two new AACR Task Forces will hold their first meetings in 2022. Patricia M. LoRusso, DO, will chair a new task force on Expedited and Early Phase One/Zero Clinical Trials with the support of vice-chair (and 2021–2022 AACR President) David A. Tuveson, MD, PhD, FAACR. Dr. Tuveson will also chair a new task force on Premature Cellular Aging, Stress, and Cancer.
AACR Annual Meeting 2022
After two years of fully virtual annual meetings, the AACR will reconvene the cancer research community in New Orleans from April 8–13 for the AACR Annual Meeting 2022. While stringent health and safety protocols—including a requirement that all attendees be fully vaccinated against COVID-19—will be in place for the in-person meeting, the AACR will also offer a virtual attendance option for those who are unable to attend in person.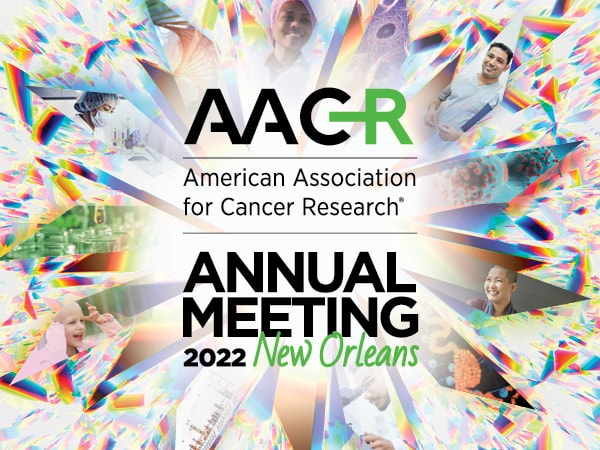 AACR Project GENIE®
After a year of dramatic progress in 2021, AACR Project GENIE® looks forward to several more milestones in 2022, including several important publications. The registry, which exceeded 100,000 patients with the 9.1 public release, will be evaluated in a landscape analysis that is currently under review and is expected to be published in a leading scientific journal in 2022. In addition, a detailed analysis of the registry's KRAS data that supported the FDA approval of sotorasib for the treatment of KRAS G12C‑mutated locally advanced or metastatic non–small cell lung cancer will be published in 2022.
The coming year will also mark new milestones for the Biopharma Collaborative, as the five-year collaboration between AACR Project GENIE® and ten biopharmaceutical companies will share its first public release of data in 2022 and the associated landscape analysis.